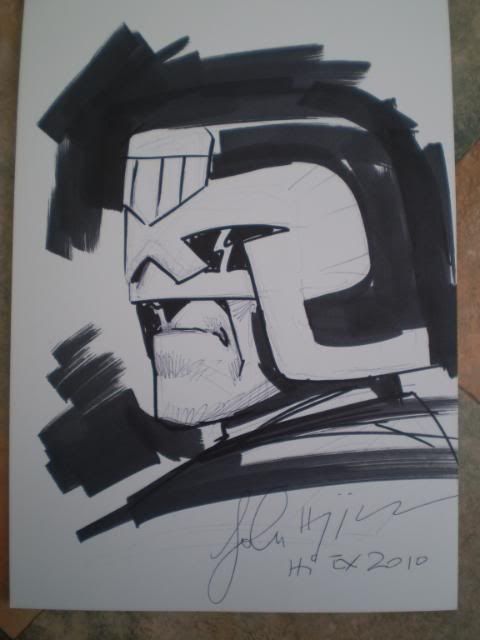 John Higgins is an English artist

,

writer and colourist, who is probably best known for his
colouring
work
on Watchman and Killing Joke

. His first work for 2000ad was providing a cover to prog. 43 and soon after
he started getting regular work in 2000ad. He has continued to provide work for 2000ad, Judge Dredd in particular.
Letter From a Democrat, Johns second Dredd story, for 2000ad is still possibly the most important one parter in Dredds history.
Most recently John has
created, written and illustrated
Razorjack, which was originally supposed to be part of
Higgins' self-published anthology comic
Razorjack, but ended up being published by Com.x as a
two-issue comic.
This sketch is provided by
John Burdis.